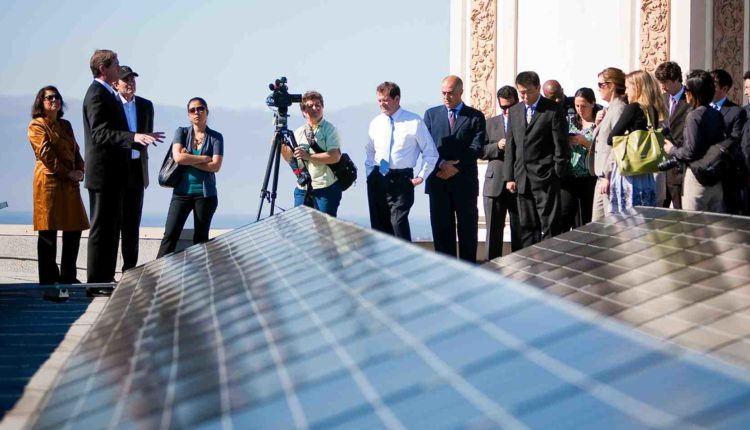 Workshop engages academic leaders to focus on the Midwest's semiconductor industry
A multi-billion dollar semiconductor manufacturing center in the heart of the Midwest has opened up a new opportunity for development, research and employment, and leaders in higher education want to ensure they can support those opportunities.
This week, Ohio State University, through the Office of Knowledge Enterprise, hosted a two-day workshop with members of some of the leading research universities in the region. The aim of the workshop was to assess regional needs and opportunities to support the expansion of the semiconductor industry in the so-called "Silicon Heartland."
The workshop is a response to Intel's commitment to invest more than $ 20 billion in the construction of two new advanced chip factories in central Ohio. Investment could grow to $ 100 billion in ten years.
In addition, Intel will invest $ 50 million directly in Ohio higher education institutions. An additional $ 50 million from Intel will be matched by $ 50 million from the National Science Foundation in national funding opportunities. Investments will provide resources for creating a new curriculum for associate and undergraduate degrees, certifications, faculty training, retraining programs and upgrading skills for the existing workforce, equipment upgrades. laboratory and research that supports semiconductor manufacturing innovation.
Ohio State President Kristina M. Johnson said she has called for higher education presidents in the region to see how they can begin collaborating to support investment and research opportunities.
"How can we all work together to make sure Intel succeeds?" she said. "Why not show the country how we can really come together and do something unique?"
Leaders from a dozen colleges and universities in the Midwest, including Purdue University, the University of Michigan, the University of Notre Dame and Columbus State Community College, have explored opportunities to form a regional network that allows -institutions work together as government or industry opportunities develop from Intel investment. Some of the areas of focus include workforce development, research and supply chain development activities.
Purdue Executive Vice President for Research and Partnerships Theresa Mayer said the development of the workforce, including for current university students and workers in need of retraining opportunities, would be critical.
"A real challenge for us is how do we really capture the hearts and minds of students to really help raise the importance of this area?" she said. "We have a tremendous opportunity to really be leaders and move the needle."
Grace Wang, executive vice president of Ohio State for research, innovation and knowledge, said the growth of the semiconductor industry around the world means the region will face global competition. for talent. And it is becoming increasingly critical to stay at the forefront of semiconductor and microelectronics research and development. Through collaboration, Midwestern universities are well placed to contribute more.
"Let's work together to figure out how to prepare such a large workforce," Wang said.
Ohio State Vice President for Knowledge Enterprise Dorota Grejner-Brzezinska organized the event and developed working groups to focus on the following areas:
Each working group analyzed their respective areas of focus and developed a series of recommendations to support future collaboration. Grejner-Brzezinska said those recommendations will spark future communication and partnership.
"It simply came to our notice then. So, let's keep the momentum going. Let's continue the discussion, "she said.